Extending the scalable range of the i.MX 8 series, the i.MX 8X family is comprised of common subsystems and architecture from the higher-end i.MX 8 family, establishing an unmatched range of cost-performance scaling with pin-compatible options and the highest level of software reuse. Built with a high-level integration to support graphics, video, image processing, audio, and voice functions, the i.MX 8X processor family is ideal for safety certifiable and efficient performance requirements. Example applications include industrial automation & control, HMI, robotics, building control, automotive cluster, display audio, infotainment, and telematics applications.
Embedded computing power is very much in demand in a growing number of multimedia-centric devices. The Ka-Ro TX8X is ideally suited for target markets requiring high-end devices for powerful images and impressive video streaming creating connected devices in the following vertical markets.
Automation
Medical technology
Industrial control
Digital signage
Transportation
By combining the power-efficient processing capabilities of the ARM Cortex-A35 architecture with bleedingedge 3D and 2D graphics, as well as high-definition video, the i.MX 8X provides a new level of multimedia performance to enable an unbounded next-generation user experience.
For more information regarding i.MX 8X processors, see the NXP product page:
10/100Mbps Ethernet
USB ports x2
LCD MIPI-DSI/LVDS x2
Parallel CMOS Sensor
UART x3
I2S serial audio x2
External Memory Interface

SDIO
I2C
SPI
PWM
Keypad
CAN x2
PCIe
3.3V I/O
Often, devices are required in different performance and price classes. This is where Ka-Ro's TX standard comes into its own. With one single hardware design embedded engineers can produce a range of pin- and software-compatible products. Ka-Ro introduced the TX CoM standard over six years ago. Until today, the Ka-Ro Starter Kit V has served as the unchanged development environment for all Ka-Ro TX modules underlining Ka-Ro's long-term product and family strategy. All the TX modules can be used on the Starter Kit V which enables great scalability and flexibility.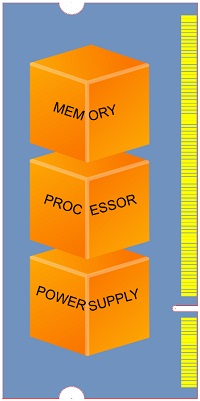 The philosophy behind Ka-Ro's TX CoM family is to reduce a CoM down to the absolute minimum of components. In doing so, application designers and engineers using Ka-Ro CoMs can achieve maximum flexibility. Ka-Ro TX CoM modules solely feature the processor plus memory and the power supply. Any additional functions can be added to the base board.
Longevity
This focus on CoMs with a minimum number of components is on the one hand the key to very competitive pricing, on the other hand it enables Ka-Ro to ensure long-term availability. While processor manufacturers like NXP offer a long-term availability of 10 to 15 years, this must also apply to any further components integrated onto a module or these must be available via second sourcing and without any necessary software alterations. If these components are integrated on a module, as is the case with many other manufacturers, this long-term availability is endangered, or – from right from the start – not possible to guarantee.